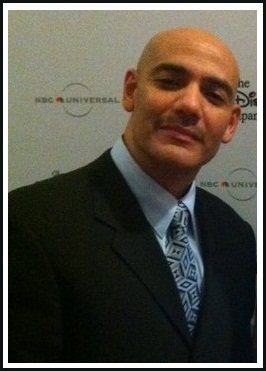 Victor De Jesus
is an American television writer.
Biography
Edit
Little is known about De Jesus's early life. In 1991, he started a career in the entertainment industry by serving as an intern for the film Jungle Fever. He then became an associate producer for the film I Like It Like That before moving on to being a production manager for the films Prison Song, Ghost Dog: The Way of the Samurai, and The 24 Hour Woman, as well as the made-for-TV movie SUBWAYStories: Tales from the Underground. In 2004 and 2005, De Jesus became a part of the writing staff for Third Watch, directly writing three of its episodes and being a staff writer for 26 others. He also wrote an episode for Criminal Minds.
Criminal Minds
Edit
De Jesus has written A Rite of Passage, his only episode for Criminal Minds to date.
Ad blocker interference detected!
Wikia is a free-to-use site that makes money from advertising. We have a modified experience for viewers using ad blockers

Wikia is not accessible if you've made further modifications. Remove the custom ad blocker rule(s) and the page will load as expected.