ACTOR

Name
Todd Giebenhain
Birth Date
November 27, 1974
Birth Place
Newberg, Oregon, US
Family
Ronald and Kathryn (parents)
Years Active
1997-present
Todd Giebenhain is an American stage and Tv actor best know for his role as Richie in the series Malcom in the Middle.
Biography
Edit
Todd Giebenhain grew up in Newberg. He graduated in 1992 from Newberg High School, where he played Charlie in Flowers For Algernon and attended Western Oregon State College where he took part in the 1993 production of The Sound of Music playing the part of Franz the Butler, and later he staged Paul in Barefoot In The Park and Drew in Eastern Standard among other performances.
Having attained a solid theater training he went down to Los Angeles looking to start his career in 1997 and soon after he had landed a series regular role in Maggie. His other TV credits include another recurring role in Malcom in the Middle and Raising Hope, as well as guest spots in shows such as Providence, Dharma & Greg, Jericho, The 4400, Dexter, CSI, Weeds, Criminal Minds and In Plain Sight.
On the big screen, he too landed several roles, since his debut in Galaxy Quest, in titles like Going Greek, Slackers, The Arsonist and Pulse 2: Afterlife and its sequel Pulse 3, a grand production as was Gigli and a short film, This Guy is Falling, presented in the Sundance Film Festival.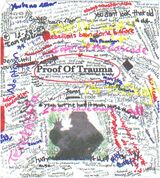 For most US viewers, his is a familiar face due to his work in the ad campaign for the Hemi Dodge Ram.
Giebenhain personal projects include his online radio station Club Digit Radio and Proof Of Trauma, a book of photos and poetry he completed early in 2004.
Todd Giebenhain was born with Cystic Fibrosis (he was given a trip to Disneyland by the Make-A-Wish Foundation as a child) and developed insulin dependent Diabetes in 2001. On another note, he has in his lineage to Mohawk Brandt and Clara Barton, founder of The Red Cross. The sum of all of that has make him believe strongly in the causes of equality in healthcare and subsequently he works to help represent a position of strength from within chronic illness by going as far as he can in an industry and culture that is bent on competitive physical idealism, because as he said Genetically ill people are not your inferiors, we're the original oppressed minority. Let my people go, give us our healthcare.
Criminal Minds
Edit
He portrayed serial-turned-spree killer and enucleator Earl Bulford, the completely dependent son of a taxidermist, in the Season Five episode The Eyes Have It.
Filmography
Edit
In Plain Sight - When Mary Met Marshall (2010) TV episode - Derrick
Criminal Minds - The Eyes Have It (2009) TV episode - Earl Bulford
Weeds - Machetes Up Top (2009) TV episode - Linstead
My Name Is Earl - Randy's List Item (2009) TV episode - Arlo
CSI: Crime Scene Investigation - A Night at the Movies (2003) - Usher and 19 Down (2008) TV episodes - Donny
Pulse 3 (2008) - Man with a plan
Dexter - Finding Freebo (2008) TV episode - Zack
Pulse 2: Afterlife (2008) - Man in Red - Thomas Ziegler
Moonlight - What's Left Behind (2008) TV episode - Leo
1% (2008) - Sketch
Life - Dig a Hole: Part 1 (2007) TV episode - Ryan
The 4400 - The Marked and Tiny Machines (2007) TV episode - Curtis Peck
Raines - Reconstructing Alice (2007) TV episode - Jason Kitman
Jericho - Fallout (2006) TV episode - Biker #2
The Arsonist (2004) - George
Fish Burglars (2004) - Nicholas
Gigli (2003) - High School Kid #1
Hang Time (2003) - Randall
Dharma & Greg - She's with the Band (2002) TV episode - Jared
Slackers (2002) - Stoned Test Taker
Malcolm in the Middle - 6 episodes (2000-2002) TV episodes - Richie
The Ellen Show - A Matter of Principal (2002) TV episode - Kenny
Providence - Gobble, Gobble (2001) TV episode - Dude
Going Greek (2001) - Russ
This Guy Is Falling (2000) - Warren
Chicken Soup for the Soul - Footprints on My Heart/Legacy/Elopement (2000) TV episode - Riley
Galaxy Quest (1999) - Teen in the Bathroom #2
Maggie - 7 episodes (1998) TV episodes - Reg
ARK, the Adventures of Animal Rescue Kids - See You Later, Alligator (1997) TV episode - Zack