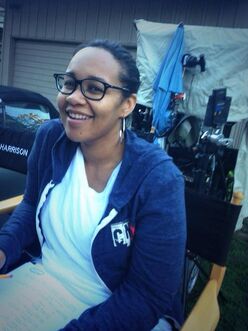 Ticona S. Joy is an American television writer.
Biography
Edit
Joy first became part of the Criminal Minds crew in 2010, where she served as a production assistant for the Season Six episode J.J. She then became part of the production staff for one episode per year: It Takes a Village in 2011, The Silencer in 2012, The Inspiration in 2013, and What Happens in Mecklinburg in 2014; Joy also first the latter episode. She currently has no credits for any other films or TV shows.
Criminal Minds
Edit
Joy has written What Happens in Mecklinburg, her only episode for Criminal Minds to date.
Ad blocker interference detected!
Wikia is a free-to-use site that makes money from advertising. We have a modified experience for viewers using ad blockers

Wikia is not accessible if you've made further modifications. Remove the custom ad blocker rule(s) and the page will load as expected.