"The Juárez Ripper" is the name given to a prolific serial killer(s) who is/are believed to have perpetrated a series of violent murders against women in Ciudad Juárez, Mexico since the beginning of 1993.
Brief Case History
Edit
The first victim attributed to the Ripper was Alma Farel, who had been raped and strangled in the Campestre Virreyes district. Subsequently, sixteen more women were found murdered under similiar circumstances, some with slashing wounds in their breasts, a trait which would later result in the press dubbing the killer, "The Juárez Ripper". A year later, in 1994, eight women were murdered in Ciudad Juárez, all the cases ended up being unsolved. That same year, a criminologist named Oscar Maynez Grijalva told police that there was a very high chance of a serial killer or a group of serial killers active in the city, but he was not taken seriously. In 1995, even more women were murdered, with a total of nineteen victims by mid-September and twenty-nine in the remaining months. The murders continued for several years, many suspects were arrested but strangely enough, the murders seemed to escalate each time a suspect was identified. Despite the case being investigated by several professional people, such as retired FBI profiler Robert Ressler and a team of active-duty G-men, there was no success in identifying the killer and the case remains unsolved. A common theory is that the killer(s) chose Ciudad Juárez to commit the murders because of its high activity of organized crime.
Suspects
Edit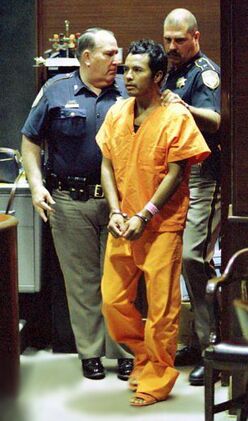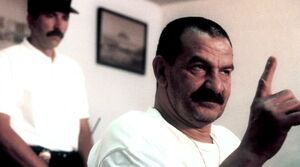 Ángel Maturino Reséndiz (August 1, 1960 - June 27, 2006)

Nicknamed "The Railroad Killer"
Serial killer and rapist who murdered at least fifteen people in the U.S.
Suspected of being the Ripper by both Robert Ressler and Candice Skrapec because of his strong family ties to Ciudad Juárez

Abdul Latif Sharif (c. 1947 - June 1, 2006)

Egyptian chemist
First name is sometimes spelled as Abdel
Imprisoned in the U.S. for rape, fled to Ciudad Juárez at the end of his term to escape deportation back to Egypt
Died in a Mexican prison after being convicted of one woman's murder in Ciudad Juárez
Accused another serial killer, Alejandro Máynez, of being the true Ripper
Widely believed to have been used as a scapegoat by the Mexican police

Alejandro Máynez (b. 1970s)

Serial killer believed to have killed at least fifty people, two of them in Ciudad Juárez
According to a book written by an unknown author, who is believed to be Alejandro himself, dozens of women were murdered in Ciudad Juárez by members of the organized crime; some even participated in snuff films

Pedro Padilla Flores (b. 1970s)

Nicknamed "The Río Bravo Killer"
Former resident of Ciudad Juárez
Serial killer convicted of the rapes and murders of two women and a thirteen-year-old girl
Escaped from custody in 1991 and remains at large

The Hands of Death

A Satanic and cannibalistic death cult, which Henry Lee Lucas was supposedly a member of
Allegedly responsible for the abduction of several men, women, and children, who were taken to a ranch near Juárez, forced to participate in snuff films, and sacrificed
Existence considered debatable

Édgar Ernesto Álvarez Cruz and José Francisco Granados de la Paz (b. 1979)

Nicknamed "Los Feminicidas del Campo Algodonero" (Spanish for "The Cottonfield Female Killers")
Killing team
Believed to have murdered at least fourteen women in Ciudad Juárez

Los Rebeldes de Ciudad Juárez ("The Ciudad Juárez Rebels")

Gang of murderous drug dealers and rapists
Led by Sergio Armendáriz Díaz (b. 1980), a.k.a. "El Diablo" ("The Devil"), and Juan Contreras Jurado
Member Héctor Olivares Villalba was arrested in 1996 and confessed to the murder of Rosario García Leal, a 17-year-old factory worker who disappeared on December 7, 1995
Carlos Barriento Vidales, Gerardo Fernández Molina, and Romel Omar Ceniceros García were implicated by Olivares Villalba and convicted for eight murders in 2005
Carlos Hernández Molina Mariscal, Erika Fierro, and Fernando Gremes Aguirre were also implicated by Olivares Villalba, but were released due to a lack of evidence
Claimed to have been hired to commit murders by Abdul Latif Sharif
Suspected of committing between ten and fourteen murders

Los Chóferes (Spanish for "The Drivers")

Gang of serial killers and rapists
Believed to have murdered at least twenty women in Ciudad Juárez
Also claimed to have been paid by Sharif to commit copycat crimes

Carlos Gardena Cruz and Jorge García Paz

Former federal agents
Prime suspects in the disappearances of Silva Arce and Griselda Mares

Pedro Valles

Investigator assigned to the Juárez murders
Murdered his girlfriend in 1998 and remains at large

Dagoberto Ramírez

Former police officer
Arrested for murdering his girlfriend but was released after he claimed that she had killed herself

Julio Rodríguez Valenzuela

Former police officer
Attempted to rape a sixteen-year-old girl near two murder locations and remains at large

Sergio Hernández Pereda

Former police officer
Prime suspect in the murder of his wife and remains at large

Melchor Baca

Former police officer
Murdered a friend of his wife and remains at large

The Mexicali Ripper

Unidentified serial killer believed to have murdered and dismembered at least 44 women since 2008
Modus Operandi
Edit
The victims were usually young, dark-haired women who worked in maquiladoras as factory workers or students. They were beaten, raped and killed by a variety of ways, such as strangulation, stabbing, bludgeoning, shooting and even burning. Occasionally, the killer would mutilate or dismember their bodies, hence his nickname. For unspecified reasons, the killer took an interest in slashing his victims' breasts and biting them.
Known Victims
Edit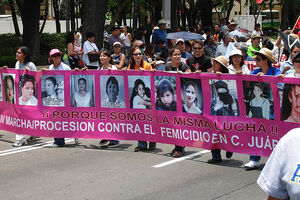 Note: Dates denote when victims were discovered.
1993:

January 23: Alma Chavira Farel (beaten, raped, and strangled)
Unspecified dates: Sixteen unnamed women (killed by various causes; four were strangled, four were stabbed, one was bludgeoned, and one was shot)

Unspecified dates:

1994: Eight unnamed women, 11-35 (killed by various causes; six were strangled, two were stabbed, one was bludgeoned, and one was burned alive; four were also raped)
1995: 48 unnamed women (killed by various causes; six were strangled, one was stabbed, and one was shot; three also had their right breasts severed)
1996 to the present day: Numerous unnamed victims (all killed by unknown causes)
On Criminal Minds
Edit
The case seems to have inspired prolific serial killer Jacob DuFour, who dumped the bodies of his victims in drug cartel-controlled areas in Ciudad Juárez as a way to hide his crimes from authorities.
Ad blocker interference detected!
Wikia is a free-to-use site that makes money from advertising. We have a modified experience for viewers using ad blockers

Wikia is not accessible if you've made further modifications. Remove the custom ad blocker rule(s) and the page will load as expected.