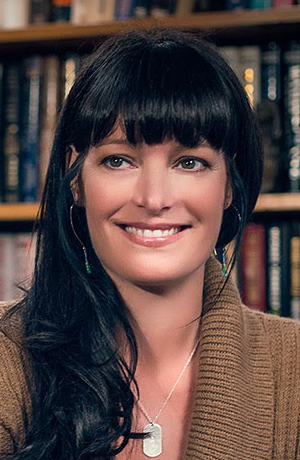 Tawnia McKiernan is an American television director.
Biography
McKiernan was born to the late television producer Stephen J. Cannell. In her adult life, she made her directorial debut on the series Renegade, in which she directed two episodes. This was followed by her directing four episodes for Silk Stalkings. Both aforementioned series were produced by her father Cannell. Her other TV credits include V.I.P., Hunter, 10-8: Officers on Duty, NYPD Blue, Jonny Zero, The Closer, Bones, Las Vegas, E-Ring, Windfall, Eyes, Close to Home, Women's Murder Club, ER, Army Wives, Terminator: The Sarah Connor Chronicles, Monk, In Plain Sight, Royal Pains, Warehouse 13, Psych, The Mentalist, and Criminal Minds. In 2012, McKiernan directed the made-for-TV movie Secrets of Eden. In her personal life, she is a co-chair member of the Directors Guild of America.
Criminal Minds
McKiernan has directed the following episodes for Criminal Minds:
Ad blocker interference detected!
Wikia is a free-to-use site that makes money from advertising. We have a modified experience for viewers using ad blockers

Wikia is not accessible if you've made further modifications. Remove the custom ad blocker rule(s) and the page will load as expected.