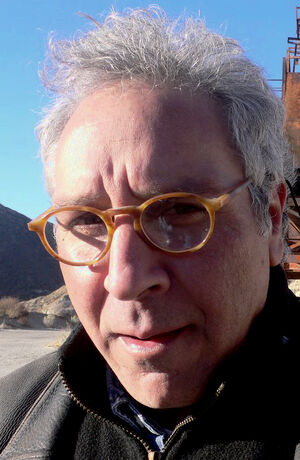 Paul Shapiro is a Canadian television director, producer, and writer.
Biography
Edit
Shapiro was born in 1955. He began his career in 1973 with the film Life Times Nine, an anthology of short films made by Toronto high school students, which garnered an Academy Award nomination for Best Live Action Short Film in 1974. While attending Ryerson University, he created and developed the film The Understudy, which aired as a made-for-TV film in 1976. Shapiro's early credits included the TV series Street Legal, Adderly, Road to Avonlea, Mom P.I., and The Campbells, as well as the made-for-TV films Clown White, Hockey Night, Miracle at Moreaux, and The Truth About Alex. He then went on to amass a number of notable TV credits, including The X-Files, Millennium Dark Angel, Roswell, Smallville, Fastlane, Tru Calling, Heroes, Supernatural, Las Vegas, 24, Criminal Minds, Continuum, and Rookie Blue. In 1993, Shapiro directed a theatrical feature film, titled The Lotus Eaters.
Criminal Minds
Edit
Shapiro directed Somebody's Watching, his only episode for Criminal Minds to date.
Ad blocker interference detected!
Wikia is a free-to-use site that makes money from advertising. We have a modified experience for viewers using ad blockers

Wikia is not accessible if you've made further modifications. Remove the custom ad blocker rule(s) and the page will load as expected.