Ad blocker interference detected!
Wikia is a free-to-use site that makes money from advertising. We have a modified experience for viewers using ad blockers

Wikia is not accessible if you've made further modifications. Remove the custom ad blocker rule(s) and the page will load as expected.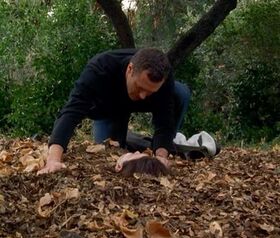 A paraphilia or perversion, necrophilia (also known as "thanatophilia" and "necrolagnia") is a sexual attraction to the dead, the word being derived from the Ancient Greek terms νεκρός (nekros; "corpse," or "dead") and φιλία (philia; "friendship").
Motivations
Edit
Motivations for necrophilia, which is often tied to low self-esteem, include the loss of a loved one and they want to reunite with them, the desire for complete control over an unresisting partner, a socially isolated individual finding comfort in the act, cultural or religious belief (for example, the ancient Moche people apparently practiced it, believing it allowed communication with the dead) or simple lust. The act of having sex with a corpse is often a misdemeanor or felony.
Types of Necrophilia
Edit
The ten types of necrophilia are as follows:
Role players
Romantic necrophiles
People having a necrophilic fantasy ("necrophilic fantasizers")
Tactile necrophiles
People having a sexual fetish for the dead ("fetishistic necrophiles")
People having a necromutilomania ("necromutilomaniacs")
Opportunistic necrophiles
Regular necrophiles
Homicidal necrophiles
Exclusive necrophiles
On Criminal Minds
Edit
Real World
Edit