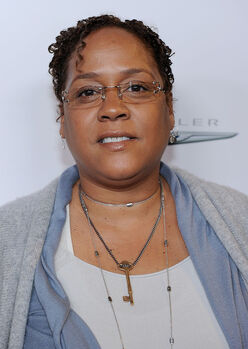 Judith "Judy" McCreary is an American television writer and producer.
Biography
Edit
McCreary started her career in the entertainment industry by producing the music video Waxwork II: Lost in Time in 1992. She then moved on to writing and producing several TV shows, including Criminal Minds, CSI: Crime Scene Investigation, New York Undercover, and Law & Order: SVU (a work for which she was especially well known for). In 2009 and 2011, McCreary received nominations for the Edgar Allan Poe Awards and the Image Awards, respectively, both for her writing work in Law & Order: SVU. She also wrote and executive-produced the 2008 short film Gideon Falls.
Criminal Minds
Edit
McCreary has written the following episodes for Criminal Minds:
She also co-executive produced twelve episodes of Season One.
Ad blocker interference detected!
Wikia is a free-to-use site that makes money from advertising. We have a modified experience for viewers using ad blockers

Wikia is not accessible if you've made further modifications. Remove the custom ad blocker rule(s) and the page will load as expected.