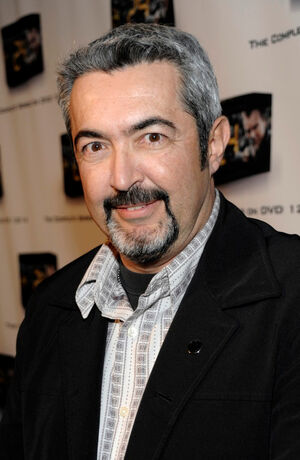 Jon Cassar
is a Maltese-Canadian director.
Biography
Edit
Cassar was born on April 27, 1958, in Malta, and graduated from Algonquin College in Ottawa, Ontario, Canada. During his adult life, he began a career of directing and producing episodes for several TV series and film-related works. His most notable contribution was to the TV series 24, being the producer of its first to seventh seasons. In 2006, Cassar won the Primetime Emmy Award for Outstanding Directing for a Drama Series for his work on "Day 5: 7:00 a.m. – 8:00 a.m.". He is also the co-founder of the Motion Picture Industry Charitable Alliance, which hosts an annual charity auction, "Lights, Camera, Auction".
Criminal Minds
Edit
Cassar has directed Haunted for Criminal Minds, his only episode for the show to date.
Ad blocker interference detected!
Wikia is a free-to-use site that makes money from advertising. We have a modified experience for viewers using ad blockers

Wikia is not accessible if you've made further modifications. Remove the custom ad blocker rule(s) and the page will load as expected.