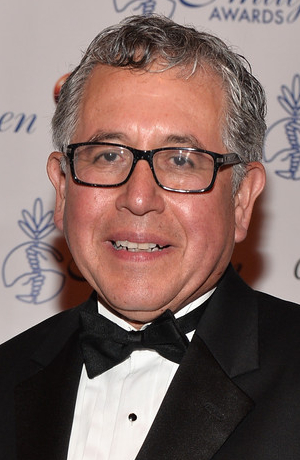 Jesús Salvador Treviño (also credited by a number of other names) is an American television director.
Biography
Edit
Treviño was born on March 26, 1946, in El Paso, Texas. He was of Mexican descent. He started a directing career with the 1972 documentary film I Am Chicano. Since then, Treviño has acquired many directing credits. The most notable credits include a number of episodes from the TV series Resurrection Blvd., Babylon 5, Crusade, Bones, Star Trek: Voyager, seaQuest DSV, Crossing Jordan, Third Watch, and Star Trek: Deep Space Nine. Aside from these programs, he has also directed episodes for over thirty other series, including Criminal Minds, Prison Break, The O.C., ER, Law & Order: Criminal Intent, Dawson's Creek, Chicago Hope, and NYPD Blue. During his career, Treviño is alternatively credited under a number of names, including Jesus Salvador Trevino, Jesus Trevino, Jesus Travino, Jesus Treviño, Jesús S. Treviño, Jesus the Saviour, and Jesús Treviño. In his personal life, Treviño is a member of the Directors Guild of America and serves on its National Board as of the 2009–2011 term.
Criminal Minds
Edit
Treviño has directed Honor Among Thieves, his only episode for Criminal Minds to date.
Ad blocker interference detected!
Wikia is a free-to-use site that makes money from advertising. We have a modified experience for viewers using ad blockers

Wikia is not accessible if you've made further modifications. Remove the custom ad blocker rule(s) and the page will load as expected.