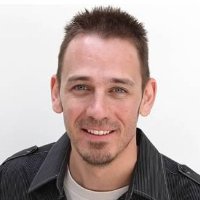 Jason Koiter
is a member of the
Criminal Minds
crew, and later a singer.
Biography
Edit
Little is known about Koiter's early life, including why he went into the show business. In 2010, he first found work as a post-production assistant for Criminal Minds' editorial department starting with its sixth season. Starting in Season Eight, he was promoted to post-production coordinator. Starting in Season Eleven, Koiter became a post-production supervisor.
On Criminal Minds
Edit
In addition to his work on production management and the editorial department, Koiter has sung for a couple of episodes of the series. First, he co-sung a series version of "Precious Stone" with J.R. Richards in the Season Nine episode Bully. Then, he sung a series version of "Amanda's Song", which he wrote and recorded himself, for the Season Twelve episode Surface Tension.
Ad blocker interference detected!
Wikia is a free-to-use site that makes money from advertising. We have a modified experience for viewers using ad blockers

Wikia is not accessible if you've made further modifications. Remove the custom ad blocker rule(s) and the page will load as expected.