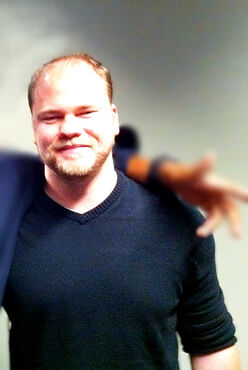 Jason James Bernero is script coordinator, production crew member, and script writer on Criminal Minds.
Background
Edit
Bernero was born on April 20, 1981. The son of former showrunner Edward Allen Bernero, he has a sister, Amanda, who has made him an uncle twice. He has credits as production crew member, special effects makeup artist, and producer. Notably, he produced a one-hour documentary about the late prop master Andy Swan. Has been a member of the production team of Criminal Minds since Season One.
Criminal Minds
Edit
Episodes on which Jason Bernero was listed as a writer.
Episodes on which Jason Bernero was listed as a production crew member.
He shares a birthday with Shemar Moore, on April 20th.
His nickname is JayBo, which is short for Jason Boy
Ad blocker interference detected!
Wikia is a free-to-use site that makes money from advertising. We have a modified experience for viewers using ad blockers

Wikia is not accessible if you've made further modifications. Remove the custom ad blocker rule(s) and the page will load as expected.