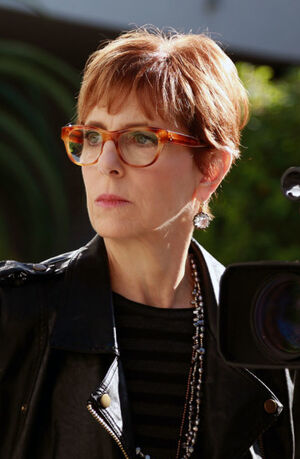 Jan Pringle Eliasberg is an American film, theater, and television director and writer.
Biography
Edit
Eliasberg was born on January 6, 1954, and raised in New York City, New York. Her parents were Ann Pringle Harris, an English teacher at the Fashion Institute of Technology, and Jay Eliasberg, a retired vice-president for research at the Columbia Broadcast Group. Her stepfather, Charles A. Harris, was the chairman of Harris Horan Textile Associates, as well as several other textile converters and manufacturers in New York. She graduated magna cum laude from Wesleyan University in 1974 and later earned a Master's Degree at Yale School of Drama in 1981. In 1973, she co-founded Second Stage at Wesleyan, which is an organization of students dedicated to producing theater and other performances; it is classified as the country's first solely student-run volunteer theater organization.
Eliasberg began her television directing career in 1986 by directing an episode of Cagney & Lacey. Later that year, she directed an episode of Miami Vice, becoming the first of only three female directors to work on the series. She directed two more episodes for the show in the following year. Her other television directing credits include L.A. Law, 21 Jump Street, Dawson's Creek, Sisters (which she is also a producer and writer of), Early Edition, Party of Five, Nash Bridges, Strong Medicine, Ghost Whisperer, and Criminal Minds, among other notable series. Eliasberg also has a career in theater, directing the plays Spring Awakening, Hedda Gabler, The Threepenny Opera, and The Importance of Being Earnest. In her personal life, she married Neil Alan Friedman, a studio executive at Columbia Pictures in 1991.
Criminal Minds
Edit
Eliasberg directed What Happens at Home, her only episode for Criminal Minds to date.
Ad blocker interference detected!
Wikia is a free-to-use site that makes money from advertising. We have a modified experience for viewers using ad blockers

Wikia is not accessible if you've made further modifications. Remove the custom ad blocker rule(s) and the page will load as expected.