Ad blocker interference detected!
Wikia is a free-to-use site that makes money from advertising. We have a modified experience for viewers using ad blockers

Wikia is not accessible if you've made further modifications. Remove the custom ad blocker rule(s) and the page will load as expected.
The Glock 9mm family of handguns are produced by Austrian company Glock. There are several different models, which differ mostly in their size and ease of concealment.
Company Info
Edit
Glock GmbH (trademarked as GLOCK) is a weapons manufacturer headquartered in Deutsch-Wagram, Austria. Glock was named after its founder, Gaston Glock. The company is best known for its line of striker-fired polymer-framed pistols. Glock also currently produces equipment such as field knives and entrenching tools as well as sponsor a competitive shooting team that travels around the world promoting the company.
The Glock handguns are in use by a majority of US and international law enforcement agencies and military personnel. Glock handguns are also very popular with civilians, especially for personal protection and practical shooting. Glock currently produces 35 models of handguns. The US-led Multi National Force-Iraq has equipped the Iraqi military and the Iraqi National Police with Glock sidearms.
The Federal Bureau of Investigation currently issues the Glock 22 and Glock 23 Compact in .40S&W to its field agents. Those who fail to qualify will be issued a Glock 17 or Glock 19 Compact to help qualify. In addition Special Agents are authorized to purchase and qualify with the Glock 21 in .45ACP. Authorized BUG, or Back Up Gun, are the Glock 26 Sub Compact in 9mm, the Glock 27 Sub Compact and Glock 23 in .40S&W
Glock 9mm Products
Edit
Cartridge: 9mm Parabellum
Feed System: Safe Action
Weight: 22.4 oz. (625 g.)
Length: 7.32 in. (186 mm.)
Capacity: 17 (standard), 19, or 33 (optional)
Cartridge: 9mm Parabellum
Feed System: Safe Action
Weight: 20.99 oz. (595 g.)
Length: 6.85 in. (174 mm.)
Capacity: 15 (standard), 17, 19, 33 (optional)
Cartridge: 9mm Parabellum
Feed System: Safe Action
Weight: 19.75 oz. (560 g.)
Length: 6.29 in. (160 mm.)
Capacity: 10 (standard), 12, 15, 17, 19, 33 (optional)
On Criminal Minds
Edit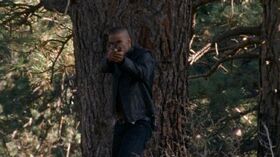 Non-Criminal
Edit
External Links
Edit