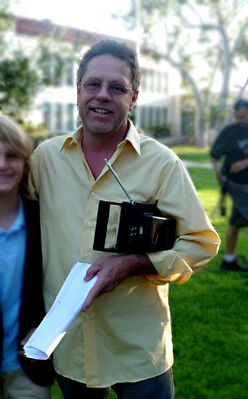 Glenn Kershaw
is an American television writer, director, and producer known for his many directorial works on TV shows, including
Third Watch
,
Criminal Minds
, and
Army Wives
.
Biography
To be added
Criminal Minds
Kershaw directed the following episodes of Criminal Minds:
Prior to directing for the series (specifically earlier in Season Two), Kershaw was brought in as a producer and cinematographer. As of Season Eleven, he has been a co-executive producer for the show.
Kershaw has directed a total of 33 episodes for the series, more than any other director on the staff.
Trivia
Kershaw's daughter, Lily Kershaw, also played a role on Criminal Minds, starring in the two-part Season Four finale To Hell...and Back as Kelly Shane, a survivor of serial killer Lucas Turner. She also sung "As It Seems", "Ashes Like Snow", "Maybe", "Sleep Peacefully", and "For Keeps" in the Season Seven final episode Run, the Season Eight final episode The Replicator, the Season Nine final episode Demons, the Season Ten episode Beyond Borders, and the Season Eleven final episode The Storm, respectively (all five of which were directed by Kershaw himself).