"
Do you have an obligation to the public to reacclimate [sic] me, the dangerous inmate, to being around other human beings prior to being released and, if not, why?
"

— Ebel
Evan Spencer Ebel was a white supremacist and an assassin who murdered Tom Clements, the head of the Colorado Department of Corections, on March 19, 2013.
History
Ebel was born sometime in 1985, presumably in Colorado, to Jack and Jody Ebel (née Mangue). As a child, he had behavioral problems that stressed out his parents, eventually resulting in him being sent to several help camps for children with behavioral problems at age 12. Some of the camps were located overseas. However, the camps only strengthened Ebel's behavioral problems, and he alleged to a friend that the instructors of some of his camps were abusing the children. In 2003, when he was eighteen, Ebel was arrested for holding an acquaintance at gunpoint and stealing his wallet. He was also later charged for committing two other armed robberies, and sentenced to eight years in prison in 2005. In prison, he gained the nickname "Evil Ebel" for his behavior and spent a majority of his sentence in solitary confinement, which caused his father to become concerned about the damage it was reportedly doing to him, even testifying to the Colorado General Assembly (ironically, Jack Ebel was friends with Colorado Governor John Hickenlooper). Ebel had become associated with a white supremacist prison gang called 211 Crew, whose members were responsible for the 1997 death of an African immigrant waiting for a bus. The gang offered him sanctuary after he was threatened by a rival prison gang. Later in 2006, he was disciplined for smearing feces on his cell wall and punching an inmate and a prison guard, also threatening to kill the latter and his family. Two years later, after a plea deal, Ebel pleaded guilty to the resulting charges and sentenced to an additional four years that were to be served after his eight-year sentence ended. However, on January 28, 2013, he was suddenly released from prison four years early after prison officials saw his court records and failed to notice that the plea deal involved an extended sentence.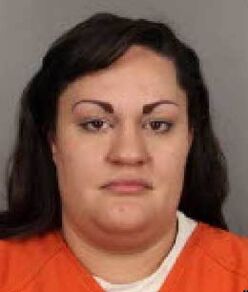 Prior to the killings, Ebel acquired a 9mm Smith & Wesson handgun from a friend, Stevie Marie Vigil, whom he allegedly manipulated into purchasing it since he, as a felon, was unable to do it himself. Almost two months after his release, on March 27, he shot and killed a pizza deliveryman for Domino's, Nathan Leon, in Denver, Colorado, stealing his uniform afterwards. There were assumptions that other 211 Crew members assisted Ebel in the killing. Two days later, he allegedly was wearing the uniform when he came to the doorstep of the home of Thomas Lynn "Tom" Clements. When Clements answered the doorbell, Ebel shot him in the chest and killed him. It is currently unknown as to why he murdered Clements, although a prevalent theory was that the assassination was ordered by the 211 Crew for some unknown reason, and that Ebel likely carried it out as a means of repayment to the gang for protecting him. Ironically, Clements had been in support of limiting solitary confinement, the very punishment Ebel was frequently subjected to while in prison. Another two days later, after Clements's assassination made national headlines, Ebel was spotted in his car (which had been given a description by investigating authorities) while in Wise County, Texas. He was pulled over by Deputy James Boyd, whom he shot and wounded in the head before fleeing. A car chase ensued, with Ebel firing out of his window at pursuing officers. Eventually, he accidentally smashed his car into a semi-truck, to which he got out and continued firing at officers. Ebel was then shot and critically wounded by them, later being taken to a local hospital, where he died. Stevie Vigil was later sentenced to more than two years in prison for giving the handgun to Ebel.
Modus Operandi
Ebel shot his victims, either repeatedly or execution-style, with a 9mm Smith & Wesson handgun illegally given to him by Stevie Vigil. He killed Nathan Leon for his pizza boy uniform, which he would wear in order to attract Clements to his front door before killing him.
Known Victims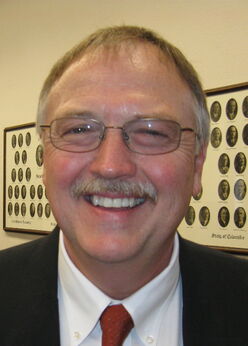 Unspecified date and location in 2003: Unnamed acquaintance (held at gunpoint and robbed only)
Unspecified dates and locations from 2003 to 2005: Two victimless robberies
Unspecified date and location in 2006:

Unnamed inmate (assaulted)
Unnamed prison guard (assaulted)

2013:

March 17, Denver, Colorado: Nathan Leon, 27 (shot repeatedly; killed for his uniform)
March 19, Monument, Colorado: Thomas Lynn "Tom" Clements, 58 (shot once in the chest)
March 21, Wise County, Texas:

Deputy James Boyd (attempted, but barely survived; was shot once in the head)
Chief Rex Hoskins (attempted; shot at four times, but missed)
Several unnamed Sheriff's Deputies and troopers (attempted; shot at them, but missed)
On Criminal Minds
Ebel was recently mentioned in Criminal Minds, specifically by Garcia alongside Nidal Malik Hasan in "Final Shot" as examples of recent acts of "civil disobedience" in Texas.
Sources
Wikipedia:
Denver Post articles:
References
↑

He was 28 years old at the time of his death, placing his approximate year of birth to 1985