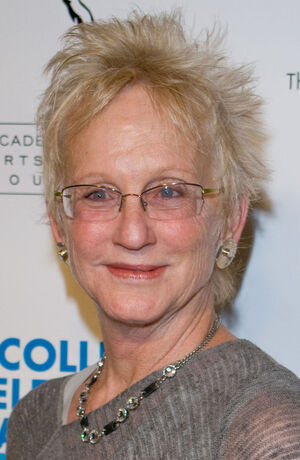 Elodie Keene is an American film and television director.
Biography
Edit
Keene was born on April 10, 1949, in Paso Robles, California. In 1981, she started a career in the entertainment industry with the film T.I.O.T: Tomorrow Is Only Tuesday. Her television directing credits include ER, NYPD Blue, The Practice, Ally McBeal, Charmed, Felicity, The Wire, House, M.D., The Closer, and Nip/Tuck, among other series. Keene has won three Primetime Emmy Awards, two for Best Dramatic Series and one for Best Editing in a Single Camera Series, all for her work on L.A. Law.
Criminal Minds
Edit
Keene has directed Empty Planet, her only episode for Criminal Minds to date.
Ad blocker interference detected!
Wikia is a free-to-use site that makes money from advertising. We have a modified experience for viewers using ad blockers

Wikia is not accessible if you've made further modifications. Remove the custom ad blocker rule(s) and the page will load as expected.