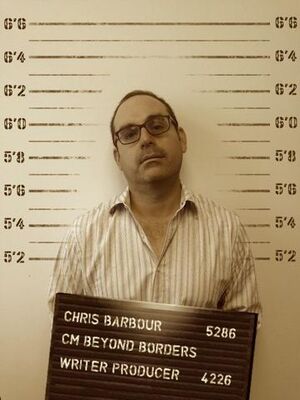 Christopher "Chris" Barbour
is an American television writer and producer.
Biography
Christopher Barbour is a seasoned television writer and producer. His career saw its first major break in the year 2000 when he worked on the movie, "Dude Where's My Car?", and eventually went on to become a major writer and producer on "CSI: Crime Scene Investigation" He was supervising producer for 22 episodes, (2013 - 2014) co-producer for 22 episodes, (2012 - 2013) and eventually, co-executive producer for 13 episodes. (2014 - 2015) He worked on CSI for a total of 57 episodes. Between 2011 and 2014, he served as assistant producer on "10 o'clock Live" for 24 episodes, and a producer for 6 episodes of "The Kumars". In 2015, he briefly worked on the show, "Would I Lie to You?" before joining the crew of Beyond Borders. He wrote three episodes for the show before its cancellation in 2017, after which he joined the writing staff of Beyond Borders' mothership series Criminal Minds.
Criminal Minds
Barbour wrote the following episodes for Criminal Minds:
Ad blocker interference detected!
Wikia is a free-to-use site that makes money from advertising. We have a modified experience for viewers using ad blockers

Wikia is not accessible if you've made further modifications. Remove the custom ad blocker rule(s) and the page will load as expected.