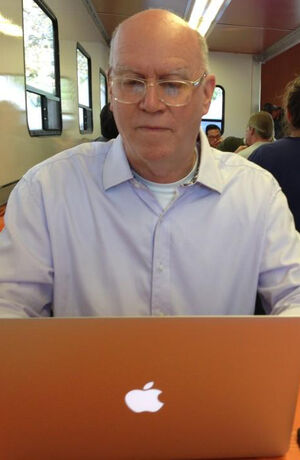 Bruce Zimmerman is an American screenwriter and television producer.
Biography
Zimmerman was born on June 11, 1952, somewhere in California. He first started writing while he was living in San Miguel de Allende, Guanajuato, a small colonial town located in the mountains of central Mexico. As an adult, he became involved in television, working on many TV series, among them Desperate Housewives, CSI: NY, Criminal Minds, K-Ville, The District, Judging Amy, Reunion, So Weird, and Street Time. He has also written a number of made-for-TV movies, including the two Inspectors movies for Showtime. Zimmerman has also written several novels, including four suspense novels starring the character of Quinn Parker: Blood Under the Bridge, Thicker Than Water, Full-Bodied Red, and Crimson Green.
Criminal Minds
Zimmerman has written the following episodes for Criminal Minds:
Ad blocker interference detected!
Wikia is a free-to-use site that makes money from advertising. We have a modified experience for viewers using ad blockers

Wikia is not accessible if you've made further modifications. Remove the custom ad blocker rule(s) and the page will load as expected.