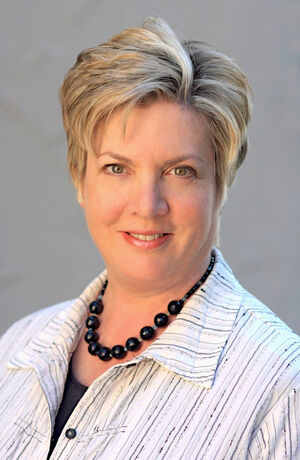 Bethany Rooney is an American television director and producer.
Biography
Ever since her directorial debut in 1985 with an episode of St. Elsewhere, Rooney has directed multiple episodes for numerous TV shows, most notably The Wonder Years, Beverly Hills, 90210, Crossing Jordan, Melrose Place, its 2009 remake, Ally McBeal, One Tree Hill, Gilmore Girls, and She Spies. She has also directed a number of episodes for Las Vegas, Desperate Housewives, Inconceivable, Dawson's Creek, Boston Public, Ed, Jack & Jill, Grey's Anatomy, Private Practice, Dream On, Castle, Revenge, and Criminal Minds. In addition, Rooney has also directed a number of made-for-TV films, including Locked Up: A Mother's Rage, Mixed Blessings, Remembrance, Full Circle, She Cried No, When Innocence Is Lost, and The Promise.
Criminal Minds
Rooney has directed the following episodes for Criminal Minds:
Ad blocker interference detected!
Wikia is a free-to-use site that makes money from advertising. We have a modified experience for viewers using ad blockers

Wikia is not accessible if you've made further modifications. Remove the custom ad blocker rule(s) and the page will load as expected.