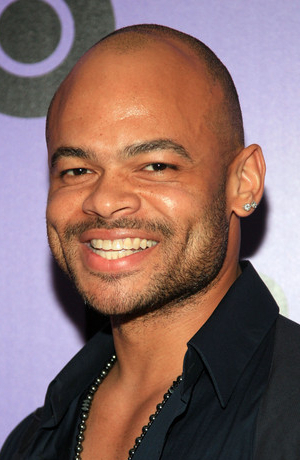 Anthony Hemingway is an American film and television director.
Biography
Edit
Hemingway was born sometime in 1977. He began working in the filming industry on the HBO-produced prison drama Oz, serving as an assistant director. He later worked with The Jury. He then became the first assistant director on the film Freedomland in 2006, which was written by The Wire writer Richard Price and featured several cast members from that show alongside Samuel L. Jackson. He also worked with Jackson as assistant director on the 2002 film Changing Lanes. In addition, Hemingway first worked with director and producer Joe Chappelle in the 2000 film Takedown and has since collaborated with him in The Wire and CSI: NY. For The Wire, Hemingway served as the first assistant director on several episodes in its first season and throughout its second and third seasons. He returned in 2006 as a director for a fourth-season episode. The experience acquired from his directing debut has led to directing work on several other series for Hemingway, who has since directed episodes for shows such as Criminal Minds, Battlestar Galactica, ER, The Closer, CSI: NY, Shameless, Treme, and Major Crimes. In 2012, Hemingway released his first feature-film, Red Tails.
Criminal Minds
Edit
Hemingway has directed 3rd Life, his only episode for Criminal Minds to date.
Ad blocker interference detected!
Wikia is a free-to-use site that makes money from advertising. We have a modified experience for viewers using ad blockers

Wikia is not accessible if you've made further modifications. Remove the custom ad blocker rule(s) and the page will load as expected.