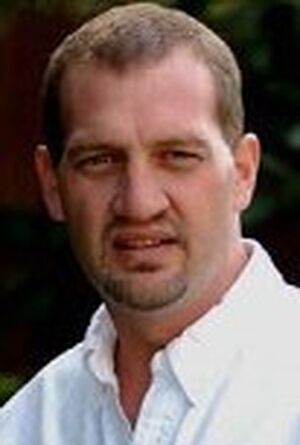 Andre G. Ellingson
is an American special effects coordinator and occasional actor.
Biography
Edit
Very little is known about Ellingson's personal life. Early in his career, he worked minor roles on the sets of a few low-grade feature films. He then became a special effects coordinator for the horror anthology series Freddy's Nightmares, based on the A Nightmare on Elm Street franchise. He also guest-starred in one episode of Freddy's Nightmares, and went on to play a minor role in A Nightmare on Elm Street 5: The Dream Child. Ellingson has since coordinated the special effects for a number of TV shows, low-grade feature films, and made-for-TV movies. His most recent, well-known, and prolific work was on the CBS-produced police procedural series Criminal Minds, which he also occasionally acted in.
On Criminal Minds
Edit
Ellingson has served as the show's longtime special effects coordinator. In addition, he portrayed a police officer in the Season Four episode Brothers in Arms, a van driver in the Season Seven episode Dorado Falls, and a trapped volunteer in the Season Twelve episode Elliott's Pond.
Ad blocker interference detected!
Wikia is a free-to-use site that makes money from advertising. We have a modified experience for viewers using ad blockers

Wikia is not accessible if you've made further modifications. Remove the custom ad blocker rule(s) and the page will load as expected.