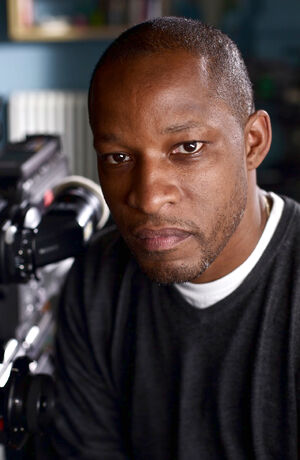 Alrick Riley is a British television director, actor, and writer.
Biography
Edit
Riley was born in London, England, UK, and graduated from the National Film & Television School. His two shorts, both directed for the school (Money Talks and Concrete Garden) achieved international film festival success and were screened on UK television. Riley has since directed episodes for Hunted, Ashes to Ashes, The Cops, Spooks, Silent Witness, Hustle, and Criminal Minds, as well as the pilots of series such as the award-winning Babyfather for BBC, The Fixer for ITV/Kudos, and Boy Meets Girl also for ITV. In addition, he was responsible for the pilot episode of the long-running series Judge John Deed. Riley has also participated on the juries of BAFTA, the Royal Television Society, and the Directors Guild of Great Britain. In addition to that, he sits on the board of DIRECTORS UK. He won two British Academy of Film & Television Arts Awards, two Royal Television Society Awards, and numerous other prizes for event television drama.
Criminal Minds
Edit
Riley directed Amelia Porter, his only episode for Criminal Minds to date.
Ad blocker interference detected!
Wikia is a free-to-use site that makes money from advertising. We have a modified experience for viewers using ad blockers

Wikia is not accessible if you've made further modifications. Remove the custom ad blocker rule(s) and the page will load as expected.