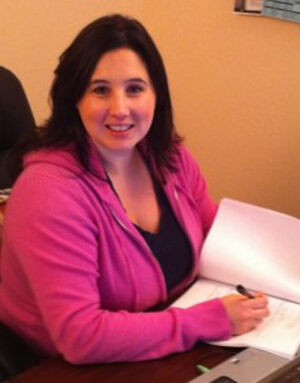 Alicia Kirk
is an American television writer and producer.
Biography
Edit
Kirk was born in 1978 to an associate accounting professor and an assistant economics professor. Her father later died sometime in her life. After graduating from the University of Southern California, she began a writing career, becoming a staff writer for Without a Trace and also writing episodes for Criminal Minds, Cold Case, and Made in Jersey. In 2007, Kirk married Ben Fritz, a writer for the video-game and new-media sections for Variety magazine.
Criminal Minds
Edit
Kirk has written the following episodes for Criminal Minds:
Ad blocker interference detected!
Wikia is a free-to-use site that makes money from advertising. We have a modified experience for viewers using ad blockers

Wikia is not accessible if you've made further modifications. Remove the custom ad blocker rule(s) and the page will load as expected.